Neck Pain Treatment at Advanced Family Chiropractic and Rehabilitation
Physical pain impacts your life by limiting your mobility. When you have mild and especially severe neck pain, you want to address the discomfort before it causes complications. In our clinic, we offer natural treatments to help with your pain by addressing the reasons for your discomfort.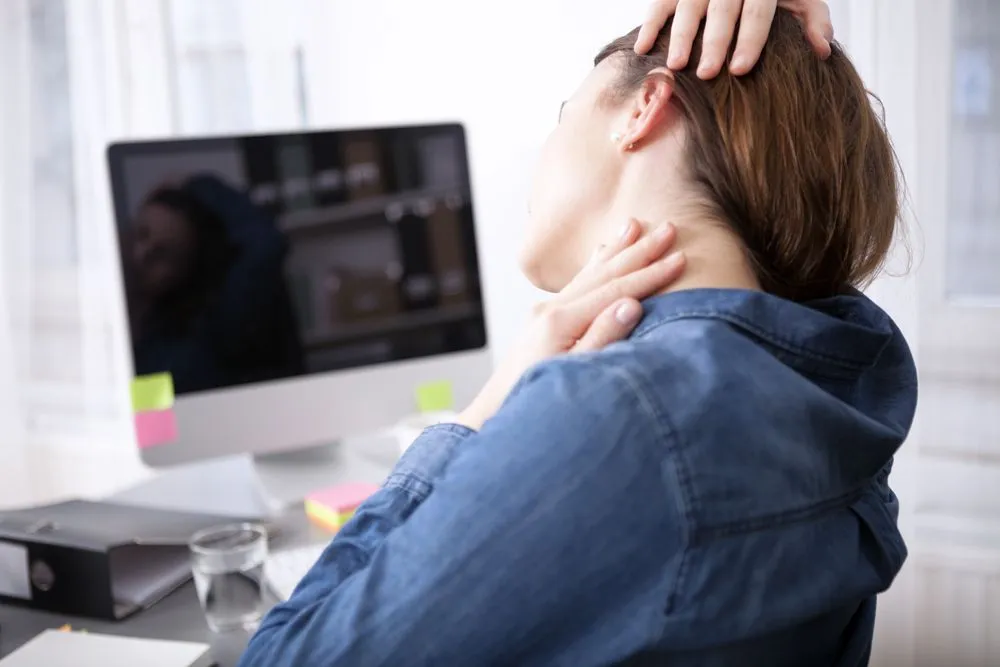 Common Causes of Neck Pain
The causes of neck pain depend on your situation and health. In many cases, it stems from a specific incident or accident. In other cases, you will notice the pain develop over time.
Common reasons for pain in your neck include:
Muscle strains or pulled muscles in the neck
Tension, which may also cause headaches
Injuries to the neck from an accident
Whiplash
Compression of the nerves
Joint pain, including arthritis
Certain diseases, such as cancer
Treating the pain allows you to alleviate your discomfort. The key to healing from your pain is identifying the underlying cause and treating the right problems.
Neck Pain Treatment from Our Chiropractor
How can we relive your neck pain? Neck pain treatment from our chiropractor depends on your needs. We evaluate your situation before recommending a strategy to help with your goals. After identifying the cause of your pain, we focus on a personalized treatment strategy.
In our clinic, we use manual adjustments to your neck and spine. We may also suggest cold laser therapy to help with muscle-related injuries or joint pain. Spinal decompression helps with nerve-related discomfort, particularly when compression or pressure on the nerves causes your pain. Our strategy focuses on a combination of treatments to help with your goals.
Since we develop a personalized plan to help with your pain, the specific strategies we use for your goals will vary. We discuss your situation before recommending any treatments to help prevent concerns about your long-term goals.
Talking to Our Chiropractor Imperial, MO Professional
Our chiropractor Imperial, MO professional helps you recover from neck pain by planning a custom strategy to help heal your neck. Our strategy depends on your situation, so you want to discuss your needs when you notice the pain. Do not wait to seek treatment if you notice chronic neck pain or the pain starts after an accident. Keep in mind that some injuries, like whiplash, may take a few hours to a few days before you notice the pain.
Get Neck Pain Relief, Contact Us Today
Visit our clinic to discuss your situation as soon as you notice the discomfort. Avoiding treatment may cause certain injuries or problems to worsen. You want to treat the cause of your pain before it worsens with a holistic treatment plan.
Recovering from neck pain starts with your treatment strategy. To learn more about the way we help your body heal or to discuss your options with our chiropractic professionals, call (636) 464-5900 today.
---
Neck Pain Relief FAQs
Neck pain relief is a complicated process. You want to address your symptoms while encouraging the cause of your pain to heal. The key is recognizing when to seek treatment and the appropriate strategies to assist with your goals.
How Does Our Imperial Chiropractor Treat Neck Pain?
Our Imperial chiropractor treats neck pain with natural and holistic strategies. We use chiropractic adjustments and manual spinal manipulation to properly align your neck and spine. We also use cold laser therapy as part of our treatment strategy. When you have compression or pressure on the nerves, we use decompression therapy to help alleviate your pain.
In our clinic, we develop a custom plan for your symptoms. We identify the cause of your pain before developing a solution to address your symptoms. Our treatment strategy focuses on healing your neck and reducing your pain.
What Causes Neck Pain?
The causes of neck pain vary. It often stems from your lifestyle, accidents or unexpected situations. The factors that may contribute to your pain include:
Accidents and injuries
Poor posture
Sitting for long periods in an uncomfortable chair
Tension in your neck and shoulders from stress or similar complications
Diseases, like cancer or arthritis
Pressure on the nerves in your neck
Our treatment strategy depends on your situation. Our chiropractor develops a custom treatment plan using natural and holistic solutions. We focus on healing the cause of your pain.
What are the Advantages of Treating Neck Pain With Chiropractic Care?
The advantages of treating neck pain with chiropractic care depend on your needs. Generally, it is a gentle process that will not cause further pain or discomfort. A chiropractor has the training to handle musculoskeletal concerns, so we develop a strategy to help with your pain.
Our treatments focus on healing your neck. That allows your body to recover without using harsh medications. You do not have any side effects associated with cold laser therapy or other holistic treatments, which helps with your recovery goals.
When Should You Treat Neck Pain?
As a general rule, you want to treat your neck pain when you notice the discomfort. Do not wait until the pain worsens. Many causes of neck pain, like whiplash, may worsen without proper treatment and care. If you do not seek treatment after an accident, then work with a chiropractor when you notice the pain. You should also consider treatment after an auto accident or any other injury to your neck.
Contact Our Local Chiropractor for Neck Pain Treatment
Pain in your neck limits your ability to engage in normal activities. By working with our chiropractor, you address your discomfort. To learn more about treating neck pain or to set up an appointment, call today.