Working is a part of life, but for many, associated pain can lead to a less fulfilling life off the clock. Fortunately, our chiropractor, Dr. Paul Amato in Imperial, MO, has the skill and experience necessary to help take away much of that discomfort, whether it is due to work injury accident injury or is just an injury that happens through the course of living and getting older.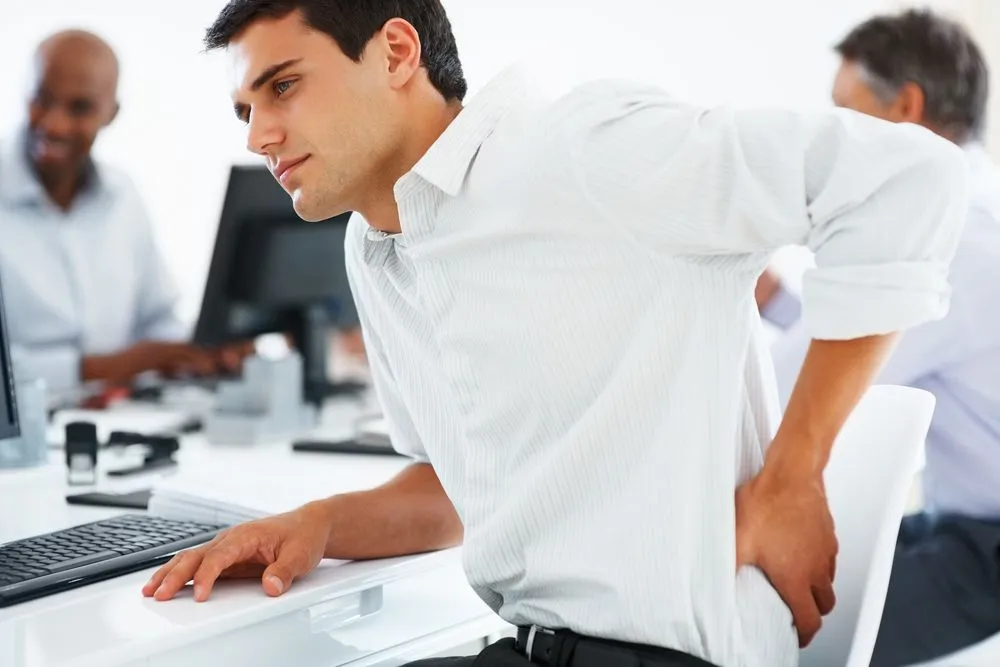 Common Worker's Injuries
Work injuries can happen in just about any occupation, whether it is working construction, or sitting at a desk at a computer all day. Some of the most common include
Back and Neck Injuries
Back and neck injuries are some of the most common both on and off the job. At Advanced Family Chiropractic & Rehabilitation in Imperial, MO we do a full assessment that evaluates your injuries alongside the duties of your job to determine how they coincide with one another. These injuries are common in positions where there is a lot of heavy lifting required or where a person needs to stand for long periods of time, such as movers, stocking associates, cashiers, tellers, and more.
Slip and Fall Injuries
For jobs that require people to be on the move and are fast-paced, slips and falls become a bigger risk. Even in times where a person starts to fall and instinctively catches themselves, injuries can occur moving the spine out of alignment and causing spinal compression and injuries to the spinal discs, which can be very painful.
Ergonomic Issues
In many work positions management assigns an ergonomics expert to evaluate desk height and chair positioning to assure that the worker has the best possible positioning to avoid injury. While this can help, it is hardly foolproof, and many people who work at these desk jobs wind up experiencing neck and back pain, and well as problems with their hands and wrists due to poor ergonomics, bad posture, and repetitive motion injuries.
How our Imperial Chiropractor Can Help
There are two main issues a person may need to deal with if they have been injured at work; healing from the actual injury, and filing a worker's compensation insurance claim to help pay for treatment. At Advanced Family Chiropractic & Rehabilitation, we are here to help you on both fronts.
First, we will do a full evaluation of your injuries in order to determine what is causing them. A variety of treatment options may be applied, and most include participation and cooperation from the patient including exercises, posture adjustments, and other lifestyle changes.
At Advanced Family Chiropractic & Rehabilitation, we've seen forms from employers all over the Imperial area and can assist you in making sure the forms are filled out properly in order to avoid delays in processing your claim.
Contact Our Local Chiropractor for More Information
If you've been injured at work, whether it is a sudden issue, such as a fall, or something more gradual, like carpal tunnel syndrome ( a wrist injury common with typing), we are here to help. TO learn more about what we can do to help, contact us at 636-442-0340 to schedule an assessment.